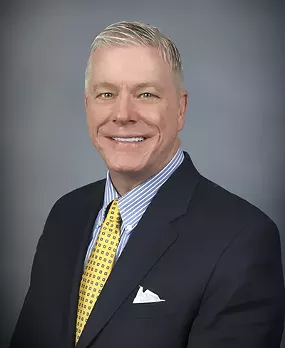 Kinder: That's prounounced "KIN-der" not "KIND-er".
Moments after the
health care reform bill was signed into law
yesterday, Missouri Lt. Governor
Peter Kinder
announced he would join the attorneys general in 13 other states in signing a lawsuit intended to overturn the legislation.
In a
statement
, Kinder said he was performing his duty as a "constitutional officer of the State of Missouri" and was forced to act after being ignored by Governor
Jay Nixon
, Attorney General
Chris Koster
and Senator
Claire McCaskill
.
"This law represents an unprecedented encroachment on the sovereignty of our state in the form of millions of dollars in unfunded mandates. Second, this bill infringes on the rights of private citizens," he said.
Question: Doesn't this guy have a bicycle race he should be managing?
In related news...
The St. Louis Tea Party is planning to march on Koster's downtown St. Louis office on Friday to demand that he also sue the federal government.
Per the
Tea Party website
:
We need to put pressure on our Attorney General Coster (sic) to also help fight for the People of Missouri and our constitutional freedoms! Let's show Washington DC that St. Louis is not backing down against this bill and we will fight with every breath we take!

P.S. I wonder if the Tea Party will run into the liberal People's Settlement protesters who also plan to
take up shop in downtown St. Louis
on Friday? This could be some good political theater!