From the online St. Louis police forum,
CopTalk
: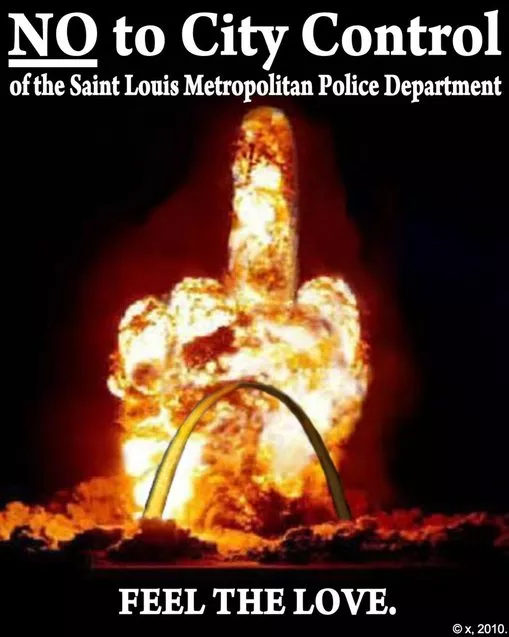 A little context:
Mayor Francis Slay and other city leaders
want control of the St. Louis Metropolitan Police Department
, which has been overseen by a governor-appointed committee
since the Civil War
.
The police, meanwhile, fear that city officials would
raid their lucrative pension
to pay for budget gaps. They also don't want aldermen telling them what to do.