A grand jury in Boone County last week
indicted 65-year-old Johnny Wright
for the 1976 disappearance of
Becky Doisy
.
Doisy was 23 and working a job as a waitress at
Ernie's Cafe & Steak House
in Columbia when she disappeared never to be seen again. Friends reported last seeing Doisy -- a graduate of Kirkwood High School in suburban St. Louis -- with Wright.
"He (Wright) had been showing up at work and pestering her, trying to get her to go out with him," recalled Doisy's sister Kathy in an interview last year. "He showed up at her apartment the afternoon of the day she disappeared and rang the bell."
Doisy told her housemates that she planned to have a drink with Wright and tell him in no uncertain terms to leave her alone. She never returned from that meeting.
Wright was always the chief suspect in Doisy's disappearance, but without evidence of a body it would take police nine years to eventually issue an arrest warrant in 1985. By then Wright, too, had gone missing.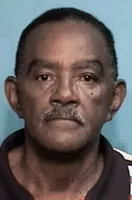 He would fly under the radar for the next 24 years until -- last October -- he appeared at a Georgia police station where he sought a background check for a job.
Friday's grand jury indictment clears the way for the Wright to stand trial for Doisy' disappearance and presumed murder. Today Wright will appear in Boone County Court for an arraignment. He's charged with second-degree murder.