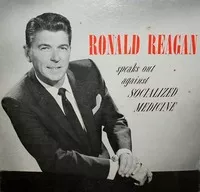 Let's swap out Grant's face for the Gipper's
Republicans can't seem to get over Ronald Reagan. He's their hero, their savior, their brand, his name evoked at every opportunity. They've named an airport after him, an aircraft carrier, a freeway -- and yes, even
one of the biggest federal buildings in the nation's capital
, this for a man who spent a good part of his career bashing big government.
It never ends. Poor darlings, they can't get enough of him or do enough to canonize him. And now, the latest: Goodbye, Ulysses. Hello, Ronnie!
That's right, 14 congressmen -- including Rep. Samuel Graves, who represents Missouri's 6th District (covering northwest and north central Missouri) -- think the late 40th president deserves yet another honor -- putting his famous mug on the $50 bill in place of Ulysses S. Grant.
As Rep. Graves, 46, told the Daily RFT yesterday, "President Ronald Reagan was one of our greatest presidents. He inspired Americans to believe in themselves again, won the Cold War and cut taxes for all Americans."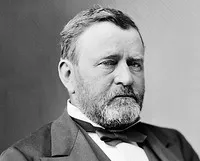 Grant didn't do much -- unless you count leading the Union Army to victory in the Civil War
"Every generation needs its own heroes," said
Rep. Patrick T. McHenry
, R-North Carolina, who introduced the legislation to make the change. "Like President Roosevelt on the dime and President Kennedy on the half dollar, President Reagan deserves a place of honor on our nation's currency."
Not long ago, Republicans tried to knock Roosevelt off the dime, then they went after Andrew Jackson, hoping to replace "Old Hickory" with the Gipper.
Keya Morgan, meanwhile, a Grant scholar, is none too happy with McHenry's bill. After all, Grant did have some modest achievements: Leading the Union Army to victory during the Civil War, for one, leaps to mind.
"I have all the respect in the world for Reagan," said Morgan. "But what he accomplished is not anywhere as important as what Ulysses S. Grant accomplished."