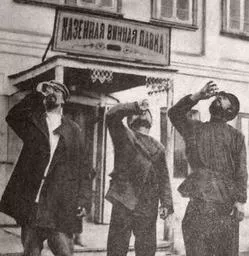 Russian vodka stands? Sign us up!
In hindsight, you'd have to blitzed on cheap grain alcohol to fall for the following offer, but back in 2006 the deal sounded, well, too good to be true.
It was.
Paul Burkemper
, a financial consultant with
his own firm
in Sunset Hills had a friend, Russian-born
Ilya Vishnevetsky
, with contacts back in Moscow and St. Petersburg.
Burkemper and Vishnevetsky met a decade or so ago while their kids played hockey at the Brentwood ice rink. Soon the two men were friends and a few years back conceived a plan to invest in Vishnevetsky's homeland.
The idea was to build beverage kiosks in Russia -- sort of like coffee stands here in the United States. Only instead of coffee, the kiosks would sell vodka to satisfy Russians seemingly unquenchable thirst for the liquor.
A customer could stroll past the vodka stand, order a couple shots and be on his way. According to a
"cease and desist order"
filed yesterday by the Missouri Secretary of State, the men figured that the kiosks could generate $600 a day. Build a dozen or more of the vodka stands and the profits would roll in.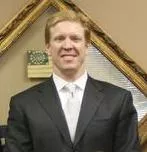 burkempergroup.com
Paul Burkemper
Unfortunately for Burkemper, his broker-dealer -- VSR Financial Services -- (which oversees his security trading) wasn't as gung-ho as he was on the vodka stands and expressly prohibited him from offering investments in the Russian business to his clients.
Undeterred, Burkemper decided to offer the vodka-stand opportunity only to family and close friends. All told, eleven individuals invested some $1.9 million into the scheme.
For awhile, at least, it looked like the venture would pay off in spades. Vishnevetsky went to Russia and began work to set up the vodka stands in St. Petersburg and Moscow. The Russian sent back photos of some of the kiosks under construction and Burkemper boasted that outside offers had been made to purchase their business model for $5 million to $14 million.
Around the same time, Vishnevetsky and Burkemper set up another business, called Select Auto, that purchased high-end used cars in the United States and shipped them over to Russia for resale. Proceeds from the sales would be poured into the vodka business.
But then a curious thing began to happen. Vishnevetsky began corresponding less and less with Burkemper.
He'd call to report a problem here, a setback there. Soon all contact stopped. Today Vishnevetksy hasn't been seen or heard of in a year. And the money that Burkemper's family invested into the vodka stands? It's missing. So, too, are all those expensive autos that Burkemper shipped overseas to fuel the business.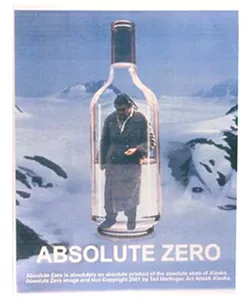 What financial backers say they got in return for their investment in Burkemper's Russian vodka stands.
"Paul is as embarrassed as all get out over this," Burkemper's attorney Albert Watkins tell
Daily RFT
. "He's fully cooperating with regulators investigating this matter, even though he knows that everything he's doing to help them will bite him in the ass."
Watkins says his client personally invested $800,000 in the venture -- money which he will never see again. In the meantime, federal authorities are now looking into the matter. The financial agency FINRA has reprimanded Burkemper and Missouri Secretary of State's Office is now accusing Burkemper of selling unregistered securities in violation of state law.
Adding insult to injury, it was Burkemper's sister in California -- Hilary Burkemper Niemann -- who helped launch the state and federal investigations when she filed a complaint against her brother last August after losing $50,000 in the venture. As it turns out, some of Burkemper's family members are also clients of his Burkemper Group consulting business, meaning that he violated his broker-dealer's orders when he opened up the vodka-stand offer to family members who were also his clients.
Laura Egerdal
, a spokesperson with the Secretary of State, says that Burkemper has 30 days to address the allegations made by her office and that the financial consultant could face penalties, be stripped of his brokerage license in Missouri and forced to pay restitution if found guilty.
Egerdal adds that Burkemper's clients were also kept in the dark about Select Auto and didn't know their money was being used to purchase automobiles. Burkemper's attorney refutes that claim and suggests that the Secretary of State's Office is grandstanding in issuing its "cease and desist" order yesterday.
"This is something that my client shutdown a year ago and is doing his best to settle," says Watkins. "With all due respect, it would be worthwhile for the Secretary of State to issue such orders on issues that are currently underway and not ones that are over and done with."