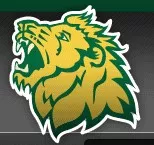 www.mssulions.com
Discrimination against the lion prompted a "ferocious" response.
Did you hear the one about the
Missouri Southern State University
commissioner resigning after calling the school's mascot a "fag"?
No joke. The comments came during a MSSU Board of Governors retreat on Saturday.
David Ansley
, an attorney who was appointed to the board in 2004 by then-Governor Bob Holden, applauded the athletic department's changes to the school's lion logo, saying, "We went from the fag lion to the ferocious lion."
Leaving aside whether and how a lion can appear to be a "fag," let's talk about how the rest of the board of governors -- and
The Joplin Globe
-- responded to The Situation.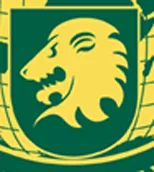 The former mascot illustration for the university.
First, the president of the board,
Rod Anderson
, reportedly eyeballed the journalists covering the meeting and admonished, "That's off the record."
(Hey, we're in Missourah. Totally kosher.)
Later, two other board members suggested that the comment from Ansley should not be publicized.
The Joplin Globe
proceeded to broadcast Ansley's comment via its
Twitter
and Facebook pages. But did not publish a story.
Until
yesterday
, when Ansley resigned and issued a written public apology, saying, "I love this university. Disparaging it in any manner is unfair to each and every one of you. I have made many friendships while serving on the board. I hope my other contributions will be remembered and, in time take precedence over this mistake."
Today the
Globe
editorial board chastises the MSSU board for their attempted cover-up and asks,
"Where was the outrage?"
Too ferocious? Or, not so much?