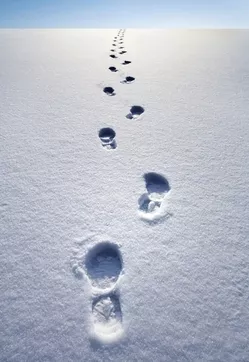 The oldest blunder in the book?
Teenagers are capable of many less-than-intelligent deeds, but a trio of eighteen-year-olds from Godfrey, Illinois, may have set a new standard for brainless bumbling earlier this week.
Early Monday morning,
the Belleville News-Democrat reported
that Dylan Johnson, Jacob Hook and an unidentified juvenile were drinking. Snow was falling outside and workers in a nearby park were attempting to defrost the tiny village's streets with salt trucks.
A Godfrey employee was using a backhoe to load a dump truck. He left the loader idling when he went to empty the truck. When he came back, the backhoe was gone.
Guess what happened next.
Writes the BND
:
Deputies located the backhoe in a field, about 100 yards from where it was originally parked, and were able to follow three sets of footprints in the freshly fallen snow from the backhoe to the backdoor of 5116 Jerome Drive in Godfrey.

Deputies contacted the homeowners, who said their son and two of his friends had been outside having a snowball fight.

The deputies interviewed the three teens, who admitted taking the backhoe.

The kids failed breathalyzer tests and were charged with unlawful consumption of alcohol by a minor and criminal trespass to a motor vehicle.