Daily RFT
today finally obtained part of the
2006 World Series ticket scandal
police investigation file. Before we reveal the scoop, behold this titillating picture.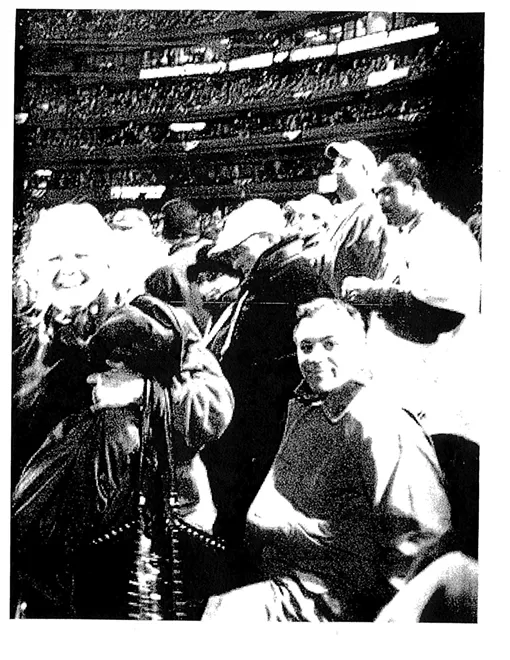 SLMPD Internal Affairs file
According to allegations made to the
St. Louis Metropolitan Police Department
during the Internal Affairs probe, this gentleman is allegedly enjoying
a seat associated with a baseball ticket seized by a cop
on October 26, 2006.
Anybody know this guy? Pray, tell!
(Leave a comment below, or e-mail me privately at kristen.hinman@riverfronttimes.com)
Related Story:
"Tickets Seized by Cops During 2006 World Series Were Used Within Minutes in Some Cases"