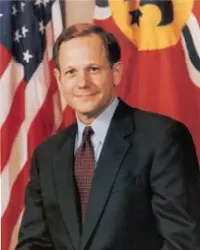 Mayor
Francis Slay
reiterated
his case for local control
of the St. Louis police department yesterday.
Speaking last night to the
House Special Committee on Urban Issues in Jefferson City, Slay told lawmakers that the system in place since the Civil War -- in which the governor appoints the police board -- is woefully outdated.

According to KWMU, Slay suggested local control of the force could lead to
better pay and training, a more stable pension fund, and shared services with St. Louis County.
"But none of these decisions are up to me, nor are they up to our elected officials, nor to our residents, nor to our businesses...ultimately, these decisions are with the governor and with (the General) Assembly," Slay said.

The hearing, called to consider a bill filed by representative Jamilah Nasheed (D - St. Louis) that would return control of the police to the city, also brought dozens of police officers opposed to the legislation to Jefferson City. Police have signaled that they believe the city would raid their lucrative pension if the department was placed under local control.


"I would rather have five votes instead of just one...if the mayor appoints a Chief of Police that's under the Public Safety Department, that's it...with five voices, I feel as if maybe they'll come to a fair consensus,"
Heather Taylor, a St. Louis police sergeant and member of the group Ethical Society of Police, told KWMU.