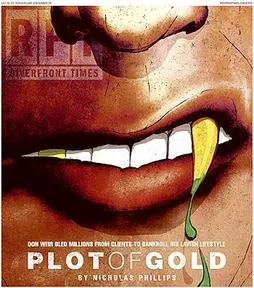 Many readers have been asking: Where in the world is
Don C. Weir
, the Town & Country financial advisor who stole $12 million in precious-metal coin investments from dozens of clients? (Check out our feature,
"Plot of Gold"
).
According to the Bureau of Prisons'
inmate locator
page, Mr. Weir is currently incarcerated at a
medium-security federal penitentiary in Marion, Illinois
. This is not where his attorney,
N. Scott "Free" Rosenblum
, had requested Weir do his time.
At the September 30
sentencing
, Rosenblum asked
Judge Rodney Sippel
to recommend
a minimum-security camp in Yankton, South Dakota
. The judge agreed to do so, but apparently, camp wasn't in the cards.
For the past month at least, Weir had been listed by the Bureau of Prisons as "
IN TRANSIT.
"