Rams fans, remember what winning a Super Bowl felt like?
The below video was shot front of the
Harrah's Casino in New Orleans
about ten minutes after the Saints beat the Colts in Miami.
A few photos from the streets of NOLA, courtesy of our
Riverfront Times'
correspondent, after the jump.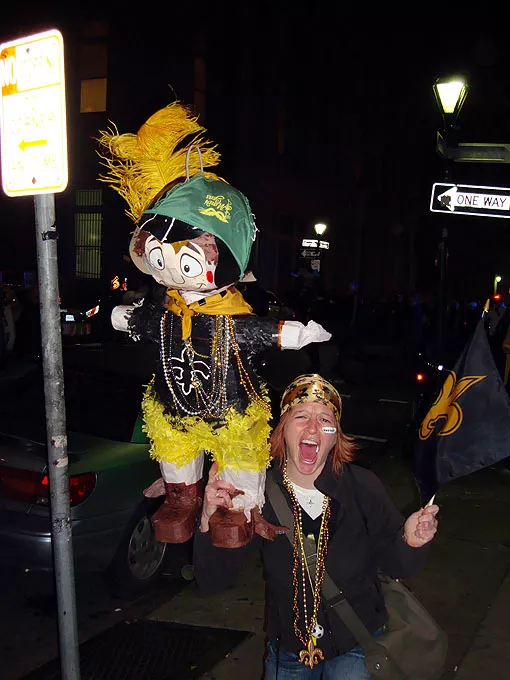 Give us your best caption for this photo in the comments!
Please give us your best caption for the gent on the street lamp in the comments.