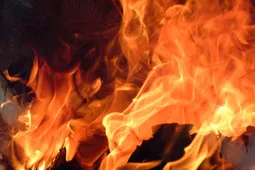 ces.ncsu.edu/johnston/homehort2
You might hate the Wal-Mart, but would you ever set it on fire?
Just another day at the
Wal-Mart Supercenter of Jefferson City
, when a young man recently
set the paper towel aisle on fire
and then shoplifted a bottle of liquor on his way out -- all while carrying a small child.
Henry Medina
, 18, of
Holts Summit
has admitted to the crime,
says
our state capital's newspaper, the
News-Tribune
. He was identified by police after officers viewed security camera footage.
All shoppers and personnel were cleared from the building as the fire was extinguished.