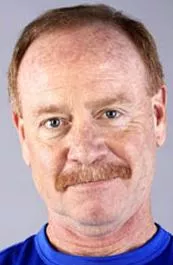 Well that didn't last long.
St. Louis Post-Dispatch
reporter
Tom Uhlenbrock
resigned yesterday.
Uhlenbrock, who joined the paper in 1987, had spent a decade penning
travelogues
but got reassigned to the metro staff about two weeks ago. Instead of spinning tales from far-flung fun-lands, he was supposed to get
the nitty-gritty
on local universities.
P-D
editor
Arnie Robbins
told
Daily RFT
's
Chad Garrison
that the metro desk needed more "firepower."
Uhlenbrock's last day on the higher-ed beat will be Friday. A blast-off, sure, but probably not the one the newspaper was envisioning.