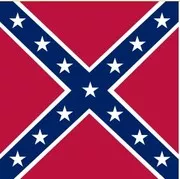 Picture this: an American country with no foreign debt, no credit-card debt and no income tax. A nation that didn't dope up millions of school children with Ritalin, yet a place where
cannabis
would be the president's specialty.
This happy nation, called the Confederate States of America, would be headquartered right here in St. Louis' abandoned breweries, warehouses and old brick schools. It's the dream of a Colorado man named David Yuhas. And he wants St. Louis preservationists Michael Allen and Larry Giles to help him get started.
Facebook photo
David Yuhas
Yuhas is a prolific commenter in Internet forums relating to
Jesse Ventura
and
Ron Paul
, and publishes a weekly e-mail called
"Inland Empire"
that he reports goes to 1,000 people.
Daily RFT
tried to interview him about his plan to resurrect the Confederate States of America
"after 146 years in Babylonian Exile,"
but he wanted to make us wait a week so that this here lil' blog didn't scoop an upcoming "issue" of his e-letter. Hmm. Can we say, conspiracy theory?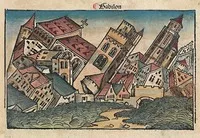 Wikimedia Commons
The Confederate States of America. Back from Babylon, baby.
The details as we know them:
Yuhas grew up in Streator, Illinois, where legend has it one of the
August Busches
donated the town church bells. That's one St. Louis connection.
Yuhas also likes the idea of forming the Confederate States of America here in St. Louis, because red brick buildings have so much character, and, well, we're not exactly in an oversold situation.
Yuhas is tired of the nunchucks on Capitol Hill ignoring federal forests, outsourcing the "multi-billion dollar hemp industry to the Mexican Drug Cartels" and fueling "Terrorism at Home by riling Illiterate Homies around the World."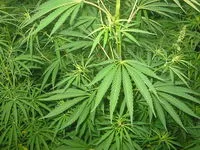 Wikimedia Commons
Cars will never bring back the American economy. Cannabis? Green goodness, says Yuhas.
Time for some common sense, people.
The new government of the Confederate States of America would be parliamentary, with its president residing in
"a red-brick replica of Mt. Vernon"
-- perhaps on a bluff overlooking the Mississippi River.
The president would breed mules and grow cannabis, and "it shall be the goal of CSA-St. Louis to produce 98% of the World's Supply," in Yuhas' words.
Prisoners in this brave new land would work the fields, and would be overseen by veterans of the Iraq and Afghanistan wars.
Clint Eastwood's
The Outlaw Josey Wales
would be the country's "official movie."
Yuhas wants
Michael Allen
, formerly of the Landmarks Association, and
Larry Giles
, of the St. Louis Building Arts Foundation, to scout out some land prospects for Parliament and such.
In the meantime, perhaps Yuhas should get on the ol' blower with Cottleville Mayor Don Yarber. He seems to be
cultivating some potential space in Cottleville
.