This is one of nearly 50 posts placed on
TripAdvisor
, almost all of which have nothing but absolute scorn for the
Days Inn Eureka Six Flags.
Here's a sampling of some other cranky consumer comments about the 150-room establishment that TripAdvisor has named the second-dirtiest hotel in the U.S:
"What a dump."
"They'll steal your money."
"The worst, nastiest hotel I have ever stayed in my life. Dirty towels, dirty room. Rude manager. Run from this place as fast as you can!"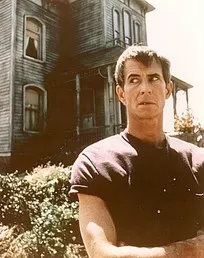 Yipes! What in the name of Norman Bates seems to be the problem here?
"I don't know," says S.T. Shaw, the Days Inn's bookkeeper, when told that only the Heritage Marina Hotel in San Francisco ranked as an even dirtier place to spend the night. "I have no clue. I don't know what to tell you."
The Top 10 Dirtiest Hotels in America list is based on traveler's rating for cleanliness.
In a statement, Christine Peterson, chief marketing officer for TripAdvisor, which provides travelers with recommendations for hotels, resorts and vacation packages, said that the "dirtiest hotel list reveals that unfortunately, some hotels take this notion of offering dirt-cheap rooms far too literally."
At the Days Inn Eureka, a hard-working family can score a room with a king-size bed for $40 plus tax.
The lone compliment that the Eureka hotel earned -- if you can call it a compliment -- came from a family from Omaha, Nebraska, who wrote, "Tired and dates hotel, but a decent pool area for our teens."