Photo by Nicholas Phillips
Just like
last week,
Daily RFT
has seen something kinda spooky and doesn't know what to say.
Today's little curiosity can be found at the
corner of Victor St. and McNair Ave.
in
Benton Park
.
IT'S A GIANT SQUIRREL HEAD.
Look below at the zoom-in...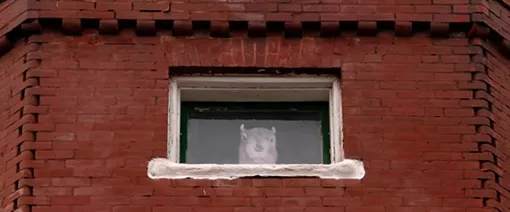 I AM THE GIANT SQUIRREL OF BENTON PARK! FEAR ME.