Surely the people behind a magazine called MovieMaker would have seen Up in the Air. Surely those same people, if they were compiling a list of the ten best cities in the U.S. for moviemakers (or MovieMakers), would have taken note of how well St. Louis plays Omaha and several other middle-American cities, not to mention the impassioned speech George Clooney makes about halfway through in praise of Lambert Airport.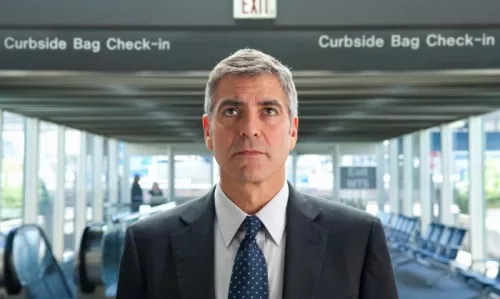 Wouldn't they?
Apparently not.
That's a far more logical explanation for St. Louis' absence from
MovieMaker
's annual list. We think so anyway. Are we or are we not the center of the movie-making universe right now?
But instead the top city for moviemakers is... Albuquerque, New Mexico.
According to the press release we just received today, competition for the list was fierce.

The criteria for the list included a swarm of factors: Cost of living, employment opportunities, housing costs, crime rates and quality of life, state and city financial incentives, access to talent, size and closeness of the local moviemaking community, ease of shooting (i.e. amount of red tape), local production resources and movie-related vendors, exposure to other moviemakers and film sets, educational opportunities and number of local screening options, including film festivals.
Says MovieMaker editor Jennifer Wood: "Albuquerque has been working hard for the top spot for many years now. The city's great weather, low cost of living, generous financial incentives, talented crew base, helpful film office and first-class production facilities in Albuquerque Studios are just a few of the reasons Albuquerque scored our highest marks this year."
Well then. Great weather. We sure can't compete with that.
(We must also admit that the list was cities for independent filmmakers, and
Up in the Air
was funded by a studio.)
Herewith the complete list:
1. Albuquerque, NM
2. Los Angeles, CA
3. Shreveport, LA
4. New York, NY
5. Austin, TX
6. Stamford, CT
7. Boston, MA
8. Detroit, MI *

9. Philadelphia, PA
10. Seattle, WA
*It is worth noting that one of the most devastating scenes in Up in the Air took place in Detroit. Happy things happened in St. Louis. And, as anyone who habitually watches awards shows knows, it's always the heavy dramas that take home the prize.