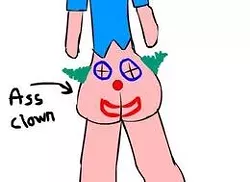 media.urbandictionary.com
You know the rules. Vote for the local newsmaker who you think committed the most scandalous and/or idiotic act of the week.
And the candidates...
1. Mark McGwire
: After years of denying and obfuscating his alleged use of steroids, Big Mac came clean this week --
admitting he used 'roids
throughout much of his playing career, including the 1998 season when he smashed Roger Maris' home-run record.
2. Missouri Kidnappers a.k.a. "Bumbling Idiots"
: Three men from southwestern Missouri -- Douglas Stangeland, Andrew David Wadel and Lonnie Eugene Swarnes -- were accused of kidnapping a New Jersey man who escaped his captors last weekend. But did the kidnappers, who a Missouri sheriff describes as "bumbling idiots",
kidnap the wrong man
?
3. Burglar Who Hit Dead ABB Workers Home
: No arrests have been made yet, but it takes a heartless thief to take advantage of last week's
deadly rampage at ABB Incorporated
and
rob the home
of one of the deceased victims, Carlton Carter.
4. Richard Asperger
: A Madison County probabtion officer
charged this week with stealing
more than $300 from the the purse of an 85-year-old woman.
Continue on to cast your vote!