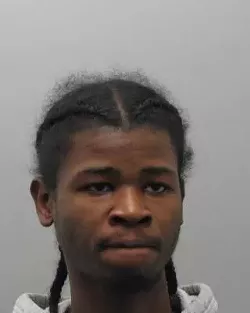 St. Louis County Police Department
Shafthianos Hudson Jr.
St. Louis County police have filed charges against the man accused of killing 18-year-old
Joseph L. Davis
last Sunday, January 10 in north county.
According to police, Davis, of the 1200 block of Edgewater in Bellefontaine Neighbors, was involved in a "sales transaction" with
Shafthianos Hudson Jr.
, 20, of East St. Louis around 6 p.m. Sunday evening. Following the sale of what police say was a "legal item" (an investigation is ongoing into whether the item may have been stolen), an altercation developed and Hudson gave chase of Davis' vehicle.
Davis was shot dead in the driver's side of a 2001 Mazda 626 around 6:30 p.m. at the intersection of
Glen Owen Drive and Nemnich Avenue
in Dellwood.
Hudson, of the 1300 block of St. Vita in East St. Louis, was charged yesterday with one count of second-degree murder and one count of armed criminal action. He's being held on a $100,000 cash-only bond.