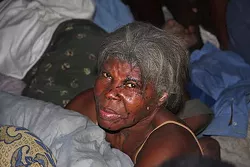 The F.B.I. issued a
media alert
yesterday warning people of potential scams surrounding the massive relief effort underway to aid the victims of Tuesday's devastating earthquake in Haiti.
So how do you know which agency is legit and which is a scam?
Recognizable names like
CARE
and
Doctors Without Borders
are a good place to start. So, too, is
Charity Navigator
, a website that rates how efficiently charities raise and manage money.
Related content:
St. Louis Man's Home Becomes Epicenter of Haiti Earthquake Correspondence
Continue on to view the F.B.I.'s warning...