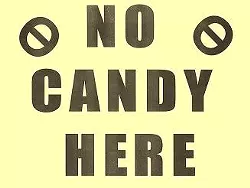 In Missouri you call him well within his rights -- that is, if he (or she) was convicted and sentenced before two relatively recent residency laws went into effect.
Today the Missouri Supreme Court
handed down two rulings
relating to where registered sex offenders may live in the state and how they can behave.
In the first case, justices reversed a lower court's decision in ruling that it was unconstitutional for the state to require a St. Charles man to live more than 1,000 feet from a school or child-care center since he was convicted and sentenced for his crime before the residency law went into effect in 2004.
In the second ruling, justices upheld a lower court's decision that a 2008 state law regarding Halloween activities was unconstitutional when applied to a man convicted in 1990 of "indecent liberties" with a child.
That law requires registered sex-offenders to 1) avoid all contact with children on Halloween; 2) stay in their homes between the hours of 5 and 10:30 p.m. on Halloween; 3) post a sign on their doors saying "No candy or treats at this residence"; 4) leave all outside lights off after 5 p.m.
In similar fashion to the first case, the majority of justices agreed that the 2008 law regarding Halloween could not apply to someone convicted and sentenced prior to enactment of the law.
Writing for the majority, Judge
Michael Wolff
stated of the two cases:
"The new obligations and duties imposed on (the two registered sex-offenders under consideration) are solely the result of their past criminal acts, and the failure to perform these new duties and obligations carries a criminal penalty The obligations and duties, imposed after the fact of their criminal convictions and based solely on those prior convictions, violate (their) rights."

View the majority and dissenting opinions,
here
.