And no, we're not talking about nearly every student in the metro area who's outside being pelted by snowballs right about now.
While you're grumbling about your street not getting plowed (hey, the MetroLink is still
running on-time
) or shoveling the sidewalk, you can bet the penguins at
the St. Louis Zoo
are loving this sh*t:
Image Via
This was actually taken during the big snow in March 2008. Still, the penguins have to be pumped again this year.
Got any good St. Louis snow photos? Share them in the
RFT's Flickr Pool
. Meanwhile, check out a few more St. Louis animals in snow after the jump...
Another zoo pic...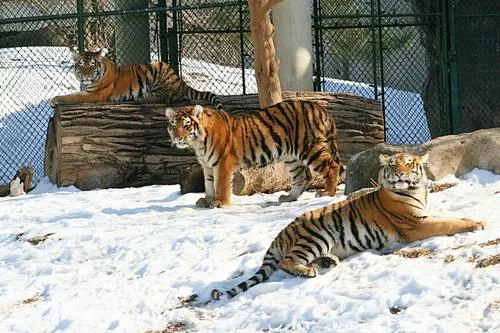 And just because...