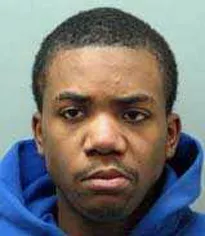 A Metro East family mourns the death of
Tyra Whittaker
, who died Sunday night of a slash-wound to her neck, allegedly at the hands of her former boyfriend.
Police officials say
Kyle D. Starks
, 19, of Cahokia, slashed the neck of Whittaker, 18, with a "razor knife", after she tried to break up with him at his home. Whittaker was a resident of nearby Washington Park.
The two were to be married this coming Valentine's Day, according to
one report
.
The St. Clair County State's Attorney's Office charged Starks Tuesday with first-degree murder.
A person at Starks' residence,
401 St. Thomas Lane
, called 911 on Sunday night, saying something "tragic" had ocurred, writes Carolyn P. Smith, in her report in the
Belleville-News Democrat
. It was not Starks who placed the 911 call.
Smith also reports that Whittaker did not respond when paramedics arrived at the house. She was pronounced dead at the scene. Starks was in the home when police arrived and he
was taken away in handcuffs
, writes Smith.
Starks now sits in the St. Clair County Jail on
$1 million bond
. A neighbor described him as
a nice, upstanding person
and expressed disbelief that Starks could commit the crime. Authorities won't say whether Starks had confessed -- as is typical law enforcement policy for cases that have yet to go to trial -- but Cahokia Police Chief Richard Watson said
he is cooperating
.
Via:
KMOV
,
Chicago Tribune, Belleville News-Democrat