It was a deadly Saturday this past weekend in St. Louis.
Early in the day -- around 8:30 a.m. -- police discovered a man shot to death in an apartment in the 2900 block of California in south St. Louis.
View Larger Map
Police suspect that the victim, described as a man in his 50s, was killed during a drug deal.
A couple hours later -- around 10:45 a.m. -- police responded to the 4500 block of Aldine in north St. Louis.
View Larger Map
There they found 33-year-old
Mackenzie House
shot to death inside his vehicle. Police say he'd been shot in the shoulder but that the bullet exited though his head.
Later in the day,
Jerome Triplett
, 15, was standing with some friend in the 5400 block of Geraldine when a gunman jumped out of a vehicle and started firing.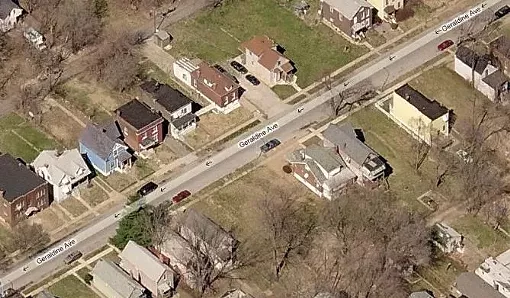 Triplett was shot in the head and expired several hours later.
Anyone with information regarding these homicides can leave an anonymous message with CrimeStoppers at 866-317-TIPS.