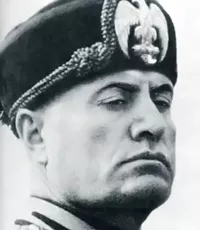 Roger Goodell, seen here in a stock photo, is best known for getting NFL games to start on time.
Yes, the machine that is the National Football League got its wish, and I, for one, am sickened by it.
Earlier in the week, Ochocinco had announced he planned on wearing the jersey of
Chris Henry
, his friend and teammate who was killed after falling out of a moving truck, in the Bengals' game against the
Chargers
on Sunday. Ocho and Henry were incredibly close, sharing a relationship nearly that of brothers, rather than just teammates.
I'll be honest with you: when I heard Ochocinco planned to wear Henry's #15 jersey, I thought it was a beautiful gesture. I thought back to 2002, when
Darryl Kile
left us so unceremoniously, and of the other
Cardinal players bringing his jersey onto the field
with them when they clinched the division title. I thought of all the players writing DK57 on their hats, and
Jim Edmonds
' tattoos on his wrists
. I thought of the
Angels
just this autumn all making their way out to the memorial to
Nick Adenhart
on the outfield wall and just touching it, celebrating their own division title with a fallen teammate. I thought of how powerful a simple garment can be, when the person meant to fill it is gone.
And then, of course, all hell broke loose.
The NFL and its all-powerful commissioner
Roger Goodell
wouldn't let Ochocinco wear his teammate's jersey. League rules prohibit wearing a jersey other than your own. There would be a fine levied. The
NFLPA
, for one of the very few times in its existence, actually tried to do the right thing, as spokesman
George Atallah
tweeted his organisation would pay the fine. But no, says the NFL,
the Player's Association cannot pay a fine for a player
. Ochocinco would have to pay the fine himself.
Then again, I thought, that's probably not such a bad thing. After all, Ochocinco has paid plenty of fines before,
with much less reason
, and I can't imagine the money is going to be an issue. It'll be just fine, I thought.
Ah, but still I underestimated just how shameful this circus would really become. Media members started crawling out of the woodwork, writing columns condemning Ochocinco for making Henry's death somehow about himself. They called him a prima donna. They called him a narcissist. Worst of all, they questioned his sincerity. I refuse to provide links to any such articles; if you want to read such shameful posturing at the feet of a despot, you can search for it yourself.
And so in the end,
Chad Ochocinco refused to be a distraction
and wore his own jersey in Sunday's game, and the Neo Fascist League got its way. The integrity of the uniform was preserved, and the death of a human being was shunted to the side.
Ochocinco did his best to honour his friend in spite of the situation
, dropping to one knee and meditating on Henry following a touchdown catch; I'm waiting to see if a fine is in the offing for that as well. The Bengals did manage to bend the rules far enough to wear a #15 sticker, but I'm sure somewhere in the halls of the NFL there was a debate as to the maximum size the sticker could be before it compromised the product.
So as we write the final line of this tiny footnote of NFL history, I would just like to say to Roger Goodell and all his storm troopers: I have nothing but contempt for you and your product. The game is made of the people who play it and watch it; somewhere along the line you forgot that and let the brand become the end, rather than the means. I hope you can look yourself in the mirror proudly knowing you considered the uniform more important than the man it represented.
And as for the media members who toed the NFL's company line, wrote of Chad Ochocinco's narcissism, and played off his grief as theatre, I'm ashamed of myself for ever wanting to be part of your fraternity.