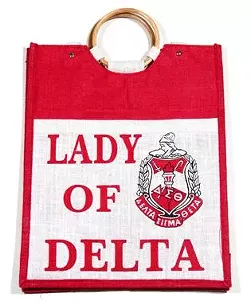 Federal prosecutors have indicted
Germaine M. Pang
on mail and bank fraud charges in connection with an investment scheme that cost investors over $1 million.
According to the indictment, Pang worked as an insurance agent and broker from 2003 through October 2009 for Daniel & Henry Co. in St. Louis. During her employment, Pang solicited clients for investment opportunities, including family members, personal friends, and fellow members of her sorority -- the
Delta Sigma Theta chapter of East St. Louis
.
Regarding the mail fraud charge, the indictment alleges that Pang introduced her investors to an investment opportunity that she described as a government backed mortgage fund called "the Krupp Fund," falsely representing that the Fund was paying out very good rates of return on investment. Pang knew that the Krupp Fund no longer existed.
In an effort to conceal the scheme, Pang registered a fictitious business with the Missouri Secretary of State under the name of "Krupp dba Germaine M. Pang." She allegedly accepted and deposited money from investors intended for the Krupp Fund into her own personal bank accounts and used the money for her personal benefit and to pay for her personal expenses. In order to conceal her fraud, Pang created fraudulent annual reports which she mailed to investors to lull them into believing that their investments were safe and were growing. The indictment states that Pang diverted more than $1,000,000 of investors' money to her own benefit over the period of this fraudulent scheme.
Regarding the bank fraud charge, the indictment alleges that Pang maintained personal bank accounts at Bank of America. Delta Economic Development Corp., a non-profit entity established by the local Delta chapter, operated a childcare center in East St. Louis, Illinois.
Delta Economic also maintained a bank account at Bank of America. Pang served on the board of directors and volunteered as business manager for Delta Economic, but was never on its payroll. In her capacity as business manager, Pang occasionally handled checks written on Delta Economic's bank account which were intended for the payment of Delta Economic's business expenses.
Pang had no authority to deposit any such checks into her personal bank accounts. The indictment states that between August 2004 and October 2008, Pang obtained checks drawn on Delta Economic's bank account which were payable to third parties, which she allegedly diverted to her own personal bank account at Bank of America without authorization from Delta Economic. As a result of this scheme, Delta Economic suffered monetary losses in excess of $50,000.
"It's common for people to invest their money through those they trust," said Roland J. Corvington, Special Agent in Charge of the FBI in St. Louis. "But we encourage people to do their homework and not just rely on blind trust. The FBI will continue to aggressively investigate such fraud."