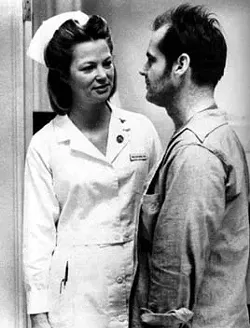 Jane Cunningham: Some call her a senator, some call her Nurse Ratched.
Two local legislators -- State Sen.
Jane Cunningham
(R-Chesterfield) and State Rep.
Tim Jones
(R-Eureka) are sponsoring bills that would exempt Missouri from any federal health-care reform mandates.
(Never mind that Congress has yet to approve a health care bill.)
Last week Cunningham explained her proposed legislation to the
Columbia Tribune
:
"It's really simple. The health care freedom act is a constitutional amendment that will shield Missourians from the unconstitutional federal health care mandates and protects the right of individuals to make their own medical and insurance choices, including the right of patients to pay directly for medical service."

Really?
The legislation currently debated in Washington D.C. would require all Americans to have health-care insurance so as to increase the overall premium pool and lower medical costs for all. What Cunningham seems to believe is that it's the wealthy -- not the poor -- who choose not to have insurance.
"I can't remember in the history of the country where you are required to buy a good or a service and if you don't, you are penalized," Cunningham told the
Tribune
.
What about auto insurance, which all drivers are required to carry? Cunningham responds that driving is a "privilege" unlike living.
Meanwhile, state Rep. Jones is
Twittering away
about the groundswell of support for the similar bill he's proposing for the House.
Jones -- btw -- is one of two Missouri lawmakers who
lost a lawsuit
challenging the nationality of President Barack Obama.
But lest you dismiss Jones as a joke, consider some of the other important legislation he's endorsing for 2010 -- like the bill to declare March 12 as
Girl Scout Day
in Missouri.