Inexpensive holiday crap abounds this weekend! Some of it's free, some of it's $6, all of it's $10 or less! So please, take this opportunity to escort your friends -- naughty or nice -- to one of these events this weekend and sneakily pick their brain for holiday gifts. You'll thank us later.

Maplewood's Christmas Tree Walk (Friday)
From "Jingle Bells" to "Sleigh Ride," all sorts of carols mention alternative forms of transportation. But how many times have you even seen a horse-drawn sleigh, let alone ridden in one? While it sure sounds dandy, this kind of conveyance just isn't practical, at least not in St. Louis. A horse-drawn carriage, however, is far more realistic. Sure, it's a bit more common, but not entirely so, and at Maplewood's eighth annual Christmas Tree Walk (314-781-8588 or www.maplewood-chamber.com), you can hop into a carriage and go for a spin -- for free!
Read the rest of Alison Sieloff's preview here
.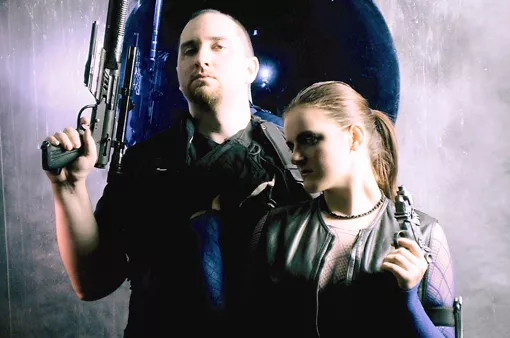 Artemis Burn at the Tin Ceiling (Opens Friday)
In space, no one can hear you something something, or something. Artemis Burn is a dark space comedy by Damien Samways, based on the Richard Strasser online audio series of the same name. Tin Ceiling presents Artemis Burn at 8 p.m. Friday, Saturday and Sunday (December 4 through 20) at the Tin Ceiling (3159 Cherokee Street; www.tinceiling.org). Tickets are $10.
Read the rest of Paul Friswold's preview here
.
Holiday Magic at America's Center (Opens Friday)
Head out to America's Center (701 Convention Plaza) to catch the fa-la-la-la-la fever. From noon to 9 p.m. Friday, 10 a.m. to 9 p.m. Saturday and 11 a.m. to 5 p.m. Sunday (December 4 through 6), Holiday Magic at the convention center will have the season in full swing with concerts, puppet shows, storytelling, gift booths, lights, carnival rides and more, honoring Christmas, Hanukkah and Kwanzaa alike. There's also the Le Cordon Bleu Stage, which offers demonstrations on what to do with leftovers and how to carve ice, an iron-chef competition and other festive foodie topics. To see the full schedule and to learn more, visit www.stlholidaymagic.com; admission costs $6 to $10 and includes all rides.
Read the rest of Ms. Day's preview here
.
The One-Hour Lord of the Rings Trilogy: LIVE! (Opens Friday)
It's
ba-a-a-c-k
! Magic Smoking Monkey folds, spindles and mutilates J.R.R. (the extra "R" is for "Rock Star") Tolkien's
Lord of the Rings
trilogy into a one-hour, slam-bang, live stageshow. The special effects cost somewhere in the neighborhood of $6, the costuming is straight out of LARPer's garage sale and the performances are some of the greatest sustained satire you'll ever see.
Read the rest of Paul Friswold's preview here
.
Cherokee Print League Holiday Sale (Saturday)
If you're so inclined, on Saturday head down to Cherokee Street, where nine galleries and businesses will take part in this holiday art sale from 10 a.m. to 7 p.m. The stuff you'll find down here is local, some of it is a little weird and nearly all of it you're sure not to find at Target. Even if you're just browsing, the event is sure to showcase some of the city's cooler works.
Like last year
, Firecracker Press plays a role in organizing. More info is at
http://www.cherokeeprintleague.com
.

Skinker-DeBaliviere Wintermarkt (Saturday)
The Skinker-DeBaliviere neighborhood is transformed into an open-air, European-style Christmas market for one magical day. 11 a.m. to 4 p.m. Free.
Get more details here
.
Greaser's Lunchbox 10th Anniversary at Off Broadway (Saturday)
Pomade addicts, Bettie Page wannabes and twang-bangers alike make sure to tune in to Al Swacker's Greaser's Lunchbox program each Thursday afternoon on KDHX (88.1 FM). Everett Dean, the self-described "Hillbilly Flash" from Chicago, will headline the show, while local favorites 7 Shot Screamers and the Trip Daddys will remind the audience why this soulful, sweaty music has flourished in St. Louis for so long. $10.
Read the rest of Christian Schaeffer's preview here
.
The Dexateens at Antarctica (Saturday)
The easygoing strum of the Dexateens' latest album, Singlewide, is quite a departure from the raucous, punk-tinged Southern rock that the band churned out early in its career. $5.
Read the rest of Shae Moseley's preview here
.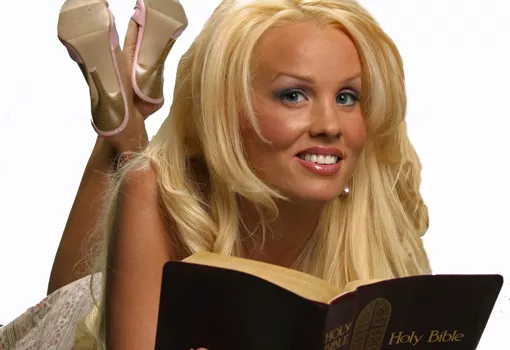 Pussycat Preacher at Webster University's Moore Auditorium (Sunday)
Heather Veitch, a buxom bleach blonde, looks like your typical fantasy stripper. And she is a former stripper -- and a committed Christian evangelist. The two aren't mutually exclusive; to Veitch, her past and her present allow her to potentially minister to women in the sex trade with an understanding and empathy that not everyone possesses. Bill Day's documentary Pussycat Preacher chronicles Veitch and Pastor Brown's attempts to save the souls of confirmed sinners and unknowing sinners alike. The film screens at 7:30 p.m. as part of the Burning Fuse Traveling Film Festival at Webster University's Moore Auditorium (470 East Lockwood Avenue; 314-968-7487 or www.webster.edu/filmseries). Tickets are $5 to $6.
Read the rest of Paul Friswold's preview here
.
St. Charles Christmas Traditions (All Weekend)
It's that magical time of winter again: Christmas! And St. Charles Christmas Traditions on South Main Street in historic downtown St. Charles (South Main and Jackson streets; www.stcharleschristmas.com) offers a wondrous Christmas experience around every corner.
Read the rest of Nicole Beckert's preview here
.