Back at your desk after the long holiday break and looking to postpone doing any actual work for a few more minutes? We'll here's a diversion: Our recap of a very fun -- and filling -- Thanksgiving weekend.
Local H at the Firebird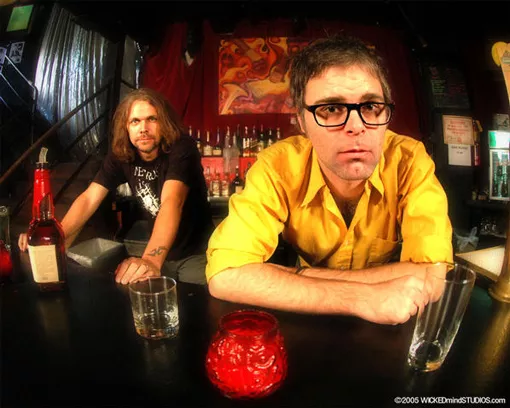 On Wednesday night, music writer Bob McMahon was in the audience for the Local H show at the Firebird, with locals One Lone Car opening the show. McMahon writes of Local H's set: "Lucas boils rock down to its most thrilling aspects with catchy starts and stops ("BMW Man" "Cooler Heads"), dramatic vocals with sing-able melodies ("Hands on the Bible" "Fritz's Corner") and a steamrolling attack ("High-Fivin' MF"). The group effectively drew from its entire career, mixing material from last year's 12 Angry Months with the crowd pleasers and in the process demonstrating a consistency in sound and quality."
Read the full review and see the set list in A to Z
.
Thanksgiving Eve Boozin'
The night before Thanksgiving is one of the busiest bar nights of the year, with so many people back in St. Louis for the holiday. Nightlife photographer Egan O'Keefe was in the packed bars, asking the reuniting friends where they went to high school.
We'll let you guess in our slideshow
and you can
check the answers here
.
ICP at Pop's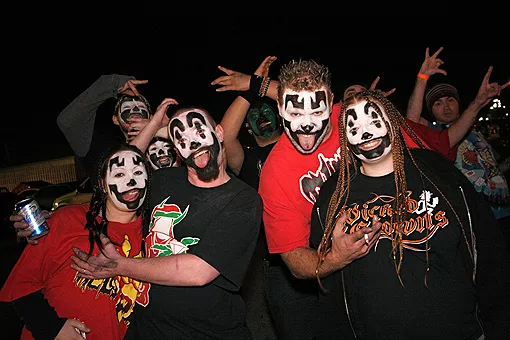 Photo: Nick Schnelle
The cultish dedication of Insane Clown Posse juggalos was in full-effect Saturday night. See photos here.
Juggalos -- what die-hard fans of
Insane Clown Posse
dub themselves -- have become iconic in music sub-culture. Photographer Nick Schnelle hung out with the Juggalos in the parking lot of Pop's on Saturday night and took in the full experience.
See the Juggalo slideshow here
. Some photos aren't safe for work.