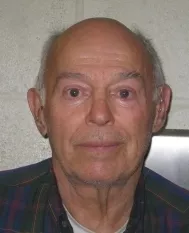 Yesterday on
Daily RFT
we had
a couple bones to pick
with a misleading headline in the local daily and the bible-thumping defenders of
Burrell E. Mohler Sr
. Along with his brother and four sons, the 74-year-old Independence, Missouri, native is accused of repeatedly raping his elementary school-aged granddaughters.
Turns out
the article in the Post
was cribbed from
a much longer and much more compelling piece
that led Sunday's
Kansas City Star.
The latter feature lays out the Mohler family tree, details all of the disgusting deeds in question and sets it all against the backdrop of the family's involvement with the Mormon Church and an obscure offshoot called the
Community of Christ
, headquartered in Independence and also founded by
Joseph Smith
.
The take-home message of the piece? Both churches failed to step in and stop the unspeakable abuse.
The
RFT'
s sister paper in Kansas City,
The Pitch
,
sums up the situation thusly
:
Burrell Mohler Jr. left the Community of Christ in 1982 and joined Church of Jesus Christ of Latter-day Saints (LDS), or Mormon church. Burrell Jr.'s former wife, we've learned, took her children's complaints that they were being abused to the church. But a church bishop, Paul Tonga, made the idiotic decision to investigate the matter himself. (The Star reported that Burrell Jr. was excommunicated from the LDS church in 2007 for personal conduct unrelated to child sexual abuse.)

The Community of Christ and the Church of Jesus Christ of Latter-day Saints are similar but different. The Community of Christ reacted quickly when the story broke. The church said it took the allegations seriously and stripped the three Mohlers of their licenses. The church also held a prayer vigil. In a Fox 4 report about Tonga's inaction, Community of Christ officials made a point to distance themselves from the Mormon church.

For its part, the Mormon church has said Tonga should have consulted with church leaders, who would have told him to notify the authorities

The
Star
balances the accusations against the Mohlers with character witnesses on their behalf (granted they're from hypocritical religious fanatics, but still) and excellent reporting on how and why such unfathomable abuse can occur (still no word on how
Wilford Brimley
got involved though.)
Here are the first few paragraphs:
Last June, 76-year-old Burrell E. Mohler Sr. seemed a perfectly reasonable choice to give the Father's Day sermon at his tiny Bates City Community of Christ Church.

After all, he was a family man. Proud of his four sons. Loved all those grandchildren.

A churchgoer who was present that day believes Mohler's message followed the lectionary Scripture suggested by the mother church: the Gospel of Mark 4:35, the story of Jesus quieting the storm at sea.

Fortunate, perhaps, that he did not speak on Mark 10:14: "Suffer the little children to come unto me."

Read the whole thing
here
.