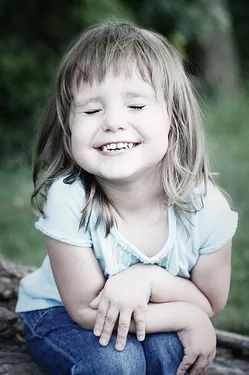 flickr.com/photos/blazin glory
flickr.com/photos/blazin glory
​We have an enduring preoccupation with happiness. It's an American art form.
Pollsters are constantly probing our psyches, measuring our mood swings, tracking our current level of contentment.
Interestingly, though hardly surprising -- as Time magazine's Nancy Gibbs notes in a recent back-of-the-book essay, "The Happiness Paradox" -- is that our general sense of well-being plummets to its lowest depths during recession years -- 1973, 1982, 1992 and 2001.
So why, ponders Gibbs, is it that in some ways the current Great Recession that we continue to plod through is actually making us feel better?
Writes Gibbs:
"When the markets tanked last fall, happiness did too, and anyone who has lost his or her house, job or health care is probably still in a world of pain. But here's the funny thing: by this past summer, overall well-being was higher than it was in the summer of 2008, before the Apocalypse. In fact, the latest report finds America's cheeriness at an all-time high."
It is Gibbs' premise that the uptick in happy optimism is directly correlated to "the end of Expectation Inflation." In other words, we seem almost relieved that the bubble has burst, that a chicken need not be in every pot, and that we can get along on less after all . In short, there's a liberation to downsizing.
All of which brings us to the Gallup-Healthways Well-Being Index. It was launched in January 2008 and basically provides a monthly report card on our attitudinal health.
The Index is broken down by state and congressional district. Utah was the happiest state last month, followed by Hawaii, Wyoming and Colorado.
West Virginia's was the most miserable state, even glummer than Kentucky, Mississippi, Ohio and Arkansas.
Missouri finished a distinctly unhappy 44th -- a notch above Indiana, but more morose than Oklahoma.
As far as the nation's 435 congressional districts go, Missouri's 2nd (comprising the west and northerly suburbs of St. Louis) finished a relatively merry 68th. Not bad at all. But let's break out the happy face buttons in Missouri 8th (south-central and Bootheel region), which placed 393rd on the misery index -- the saddest of any of the state's nine congressional districts.
And the very, very saddest of them all -- eastern Kentucky's 5th district.
Click here to check out state-by-state and congressional district ranking, and here to read about the methodology the Gallup Index employs.
Have a lovely day.