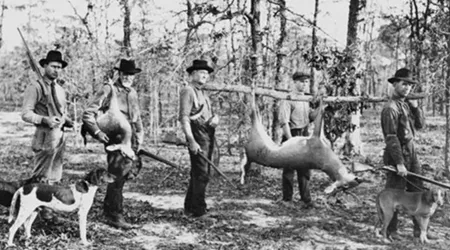 A posse from the Ozark region of southern Missouri has been charged with violating the federal Lacey Act for hunting deer with dogs in the Mark Twain National Forest.
According to federal prosecutors, the group
released dogs wearing radio-location transmitters and then tracked the location of the canines (and thus the deer) through radio telemetry. The hunters also used marine-band radios to evade and discuss the location of Missouri Conservation agents.
The hunting violations occurred last November during deer season. Missouri law prohibits the use of dogs when hunting deer. (Canines may be used to hunt raccoons, opossum, coyotes and other furbearing animals but never during deer season.)
The defendants have been charged with violating the Lacey Act (which governs hunting on federal property) and if convicted could face fines of $100,000 and a year in prison.
The eight defendants all hail from the town of Doniphan or nearby towns in southern Missouri.
View Larger Map
Those charged include: