We here at
Daily RFT
love it that Claire McCaskill is so social-media savvy. At times, though, the Missouri senator can
really go overboard
.
Today is one of those times.
McCaskill is
tweeting a personal thank you
to each and every Missouri veteran suggested by her 34,000 Twitter friends. As anyone who
follows McCaskill on Twitter
is realizing, the number of veterans adds up to a very long list.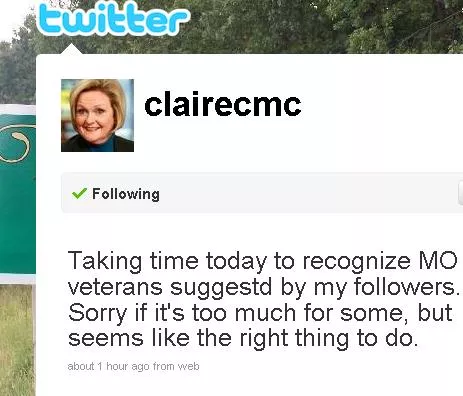 Umm, no disrespect to the vets, but is this the best use of our senator's time?