Unreal likes to think
we knew her when
...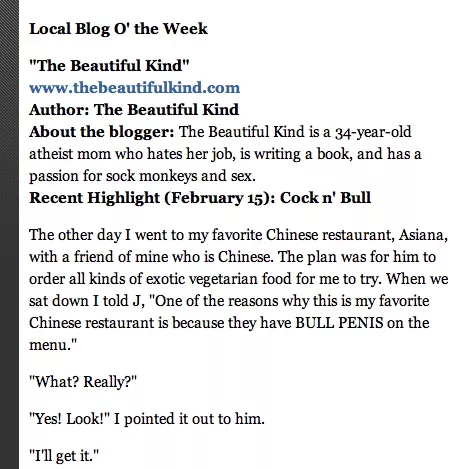 And now she's all growed up, gone and been named one of the interwebs' best sex bloggers by -- what else? -- a sex blogger,
Between My Sheets
.
From the looks of it, BMS did her homework: Her list numbers a whopping 100 blogs, from
Coquitten
at #1 to
Liljgrrl and Daddy
at #100. Unreal possesses neither the time nor the adjectives to suss out everything in between; suffice to say that no sex niche appears to have gone un-notched, and The Beautiful Kind clocks in at an impressive #5.
We have e-mails out to BMS and TBK seeking commentful edification.