The original front page headline: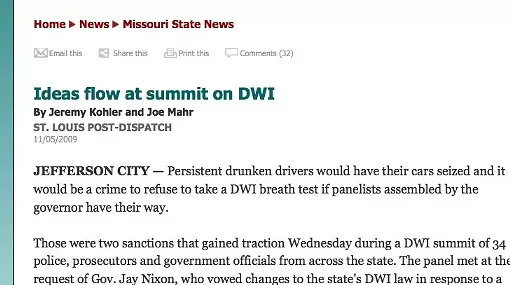 And what they meant to say..

Seriously though, don't drink and drive.

And, now, while we're at it, how about a little Dumb and Dumber. Maybe the scene where the boys are on the way to Aspen, "Where the beer flows like wine and the women flock like the salmon of Capistrano..."