Headlining this year's event was the inimitable John Oates of the incredibly famous pop duo Hall & Oates. After living the past two decades sans lip hair,
Oates regrew a thin -- but admirable -- handlebar mustache
for his performance.
Yet as rockin' as Oates' was on stage (
concert review here
), what really made the party were the people. Check 'em out below.
John Oates: The look of a man asking himself: "What the f--- am I doing here?"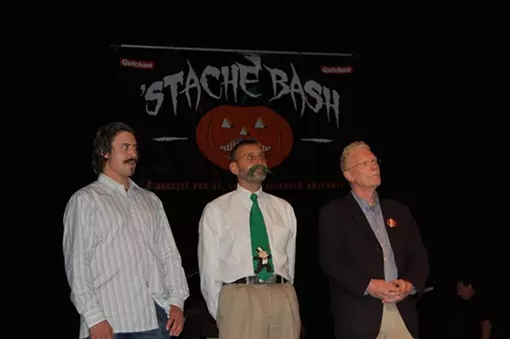 Finalists for the Robert Goulet Mustache American of the Year included: Arizona Diamondback pitcher Clay Zavada, professor Dr. John Yuetter, and CBS News reporter Bill Geist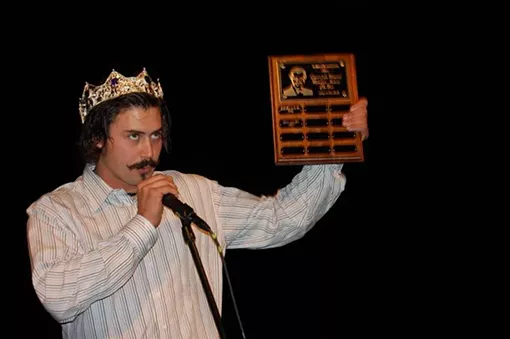 and the winner...Clay Zavada
Chicago-based "Flavor Savors" got the party going with mustache-themed power ballads, synchronized dance moves and gratuitous groping.