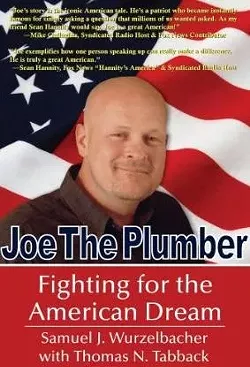 We know what you're thinking: 1)
Samuel Joseph Wurzelbacher
,
a.k.a. Joe the Plumber
, has
a book
? 2) Can the dude even write a sentence?
Answers:
Yes, he does. You can purchase it (and view all the entertaining "reviews") here.
Who knows. That's why you hire yourself a ghostwriter!
Lucky for us, that ghostwriter --
Thomas Tabback
-- is in town tonight and willing to share all the insight and wisdom he gleamed from Joe the Plumber. For free! Without us having to read the book! Indoors.
According to a St. Louis Tea Party
"Action Alert"
, Tabback will be speaking tonight at 6:30 p.m. at
Pillar In The Valley
(Chesterfield Valley).
As you can see from the following YouTube clip, it's clear that Tabback and Wurzelbacher share at least one trait in common. They can stir an audience by saying nothing at all -- or, at least nothing that makes an iota of sense.