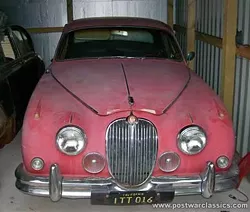 A Jaguar in need of some paint.
That's the first question that comes to mind when reading the tale of
Terrence Halloway
.
The second question: Is it worth dying for?
According to police,
Halloway stole two cans of paint
Sunday from the Brentwood Home Depot and fled the scene at a high rate of speed in his Jaguar.
Halloway apparently saw a police car on nearby Hanley Road and executed a quick U-turn that crashed his vehicle into an SUV.
The driver of the SUV sustained minor injuries. Halloway died shortly after the crash.