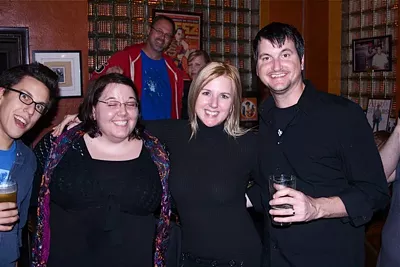 photo by: Bill Streeter
Tara Hunt (second from right) meets with St. Louis fans and admirers at the Royale on Thursday
​
Michael Tomko was so excited when he learned that one of his social-media heroes -- Tara Hunt -- was making a rare appearance in St. Louis yesterday, he decided to throw an impromptu tweet-up for her at the Royale.
Tara Hunt is known for several things across the web and social-media world. She's a marketing consultant, public speaker, author, co-working space founder among other things. Her book
The Wuffle Factor
is about building and leveraging social capital. You can learn more about her at her blog,
Horse
Pig Cow
.
Here are some photos from the tweet-up:
photo by: Bill Streeter
Steve Smith meets with the newly crowned Mayor of the Royale on Foursquare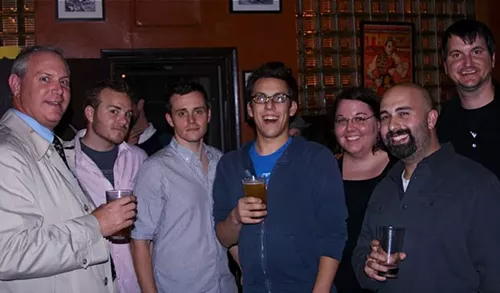 photo by: Bill Streeter
Men (and one woman) of St. Louis Social Media Scene
Photo by: Bill Streeter
David Gray and crew