It used to be that a rite of passage for every theater company was to stage Thornton Wilder's
Our Town
. Times have changed. Now that rite of passage seems to have passed on to
The Rocky Horror Show
. This week the
NonProphet Theater Company
takes its best shot. Consider yourself alerted. Or warned, as the case may be.
I'm still on a high from the joint
Black Rep/Washington University Performing Arts Department
production of the epic musical
Ragtime
. In the interest of full disclosure, I'd like to fill out a comment that appears in this week's
Riverfront Times
review. I quote theater composer Stephen Schwartz, who describes
Ragtime
as "a great musical, a classic musical." What I did not have space to run -- either in this week's review or six years ago in a conversation with Schwartz -- was the second half of his comment. Schwartz, of course, is known as the composer of
Godspell
,
Pippin
and
Wicked
. He is less remembered as the lyricst of a 1986 musical titled
Rags
, which closed after four performances. Set on Manhattan's Lower East Side in 1910,
Rags
, like
Ragtime,
deals with the immigrant experience. What Schwartz also said during our conversation in 2003 was, "It wasn't until I saw
Ragtime
that I realized what we had done wrong in
Rags
."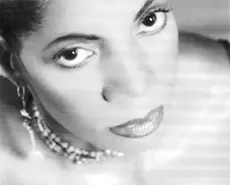 It's not easy to dramatize the immigrant experience. I know that at firsthand, having served as the publicist for
Ellis Island
, a 1984 television miniseries that mostly got it wrong. The fun thing about working on a six-hour miniseries was that you dealt with so many actors. The
Ellis Island
cast included Richard Burton (in his final role), Claire Bloom, Ben Vereen and
Melba Moore
, who portrayed -- no great stretch for her -- a sassy Cotton Club chanteuse. Offscreen, I still remember Moore as modest, unassuming and gentle, a performer who was appreciative of everything that came her way. Moore is giving
a benefit concert
(for Community Women Against Hardship) this Sunday at 5 p.m. at the Sheldon. I wish her well.
Finally, a note about
Sleuth
[scroll down], which continues its jolly run at the Rep. I cannot comment on the production, not having seen it. But I've certainly seen
Sleuth
. The most bizarre version is the 2007 movie adaptation from director Kenneth Branagh. The screenplay by Nobel Prize-winning playwright Harold Pinter omits any trace of fun and replaces it with menace. The film is so strange, it practically demands to be seen.