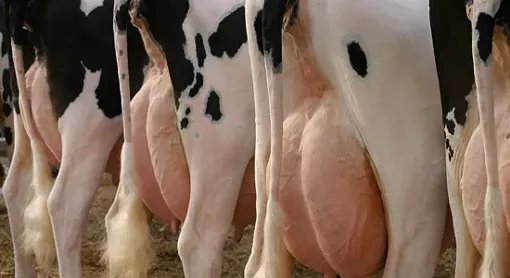 http://www.flickoff.org/system/files/u8/methane.jpg
St. Louis has a meth problem.
Methane
, that is.
The highly flammable greenhouse gas, most famous in the form of
cow flatulence
(hence the lovely picture above), is causing a scare for a handful of North St. Louis residents.
The St. Louis Demolition Landfill, located just east of Hall Street adjacent to the Mississippi River, has "potentially explosive levels" of the gas seeping out of the ground.
The Missouri Department of Natural Resources was working with the City to close the dump when testing revealed more than 18 times the allowable levels of methane present in the air.
Details after the jump...
Via KSDK
:
The DNR ordered the city to notify all nearby homeowners and businesses and to give them with methane monitors to alert homeowners if methane enters the home.

The DNR found potentially high levels of methane October 6, and immediately ordered the city to begin a notification plan for nearby residents and businesses. Further tests were performed, and DNR got confirmation of high methane levels on Oct. 14.

The landfill has three methane testing wells, and the City of St. Louis conducted sampling on Oct. 12. The southernmost well showed 4.3 percent methane by volume; the second and third wells to the north had readings of 11.3 and 46 percent methane by volume.

Methane is a byproduct of the decomposition of waste and is explosive at concentrations between 5 and 15 percent. The regulatory limit for methane at a landfill property boundary is 2.5 percent by volume.

The DNR is requiring the city to develop a plan to determine the extent of the spread and a clean-up plan. The city is also required to continue monitoring the wells and report the readings to the department on a weekly basis

In other words, if you're strolling down Hall Street this afteroon be careful where you drop a match.
Here's the location
: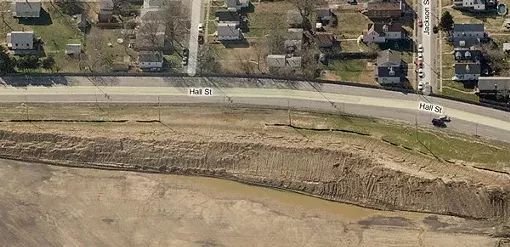 The city will host a public meeting on Wednesday, October 21, to discuss the gas with concerned residents and business owners.
Details on the meeting here
.