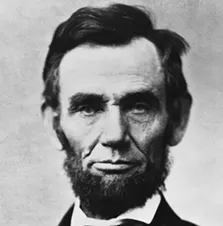 Ryan Franklin, seen here in a file photo, proves to be an outstanding interview subject.
Ryan Franklin
was on the
ITD Morning After
on
101.1 ESPN
the other day, and I have to say
it was of the more interesting interviews I can recall hearing an athlete give
in quite some time. He talked about the blowup in Game 2 of the NLDS,
Matt Holliday
possibly returning to the Cardinals, and
John Smoltz
' opinion of the St. Louis area in general. First off, a couple highlights of what Franky had to say:
On the Game 2 debacle: Sure, the whole situation stuck with him, but he's keeping things in perspective thanks to being with his family. The capper: "I don't think I made one bad pitch that whole inning there."
On Matt Holliday possibly returning to the Cardinals: He believes Holliday will be back if he makes his own decision, but if he capitulates to the will of Scott Boras, the Cardinals will "see him on TV in New York or LA or somewhere like that."
And finally, on John Smoltz' opinion of playing in St. Louis: "I've talked to Smoltz quite a bit, and you know, he played in Atlanta 20 years. And, he said he enjoys and likes St. Louis better than Atlanta hands down."
Okay, let's start with these in reverse order, shall we?
It's really unfair for Franklin to say how much Smoltz loves it here, and how he likes it even more than Atlanta, and all that other stuff. I don't care if it's true or not; saying it is really mean. See, I try so hard not to get all caught up in the whole Best Fans in Baseball and Best Baseball City in America nonsense, and then something like this comes along. Sure, we've got great fans here in St. Louis, but you can say that about a lot of places. I try to maintain a bit of perspective, but then along comes Ryan Franklin, telling me future Hall of Famer John Smoltz just looooves St. Louis, absolutely cannot get enough of it, and I suddenly find the dark, angry cockles of my bitter, cynical heart warmed. And guess what? I don't want my cockles warmed. Unfortunately, having been born and bred a St. Louisan, I can't seem to help believing in the notion there really is something special about this city and the relationship it has with its baseball team.
And really, we've heard this from other ballplayers who come here just at the end of their careers as well. Does everyone
remember
Larry Walker
crying when he got the news he had been traded
from the
Colorado Rockies
to the Cardinals in 2004? I do. Yet Walker is routinely seen hanging around spring training in Florida with the Cards and making the occasional road trip in uniform. Maybe I'm just missing it because I don't live in Denver, but I have yet to see Walker do the same with the Rockies.
Will Clark
spent all of three months in St. Louis, but has spoken at great length about it being the best time of his long career. Now we hear John Smoltz extolling the virtues of St. Louis over the city he called his professional home for 20 years, the city he still (I believe), lives in. All three of these guys were athletes who spent only the briefest of times playing in St. Louis at the ends of their respective careers, yet they all seem to have fallen under the spell of what it means to be a ballplayer here. Bah. I refuse to allow all this niceness to affect me, damnit.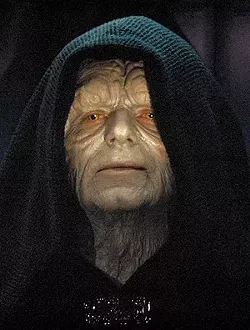 ​I do think it's awfully interesting to hear an active player talk about
Scott Boras
and the way he does business so candidly. We've seen hints of this at various times,
such as when
Andy Benes
and his wife went against Boras' wishes
fairly publicly in order to remain in St. Louis, but you rarely hear it put out there so baldly by another player. Usually you hear the same old platitudes, "Well, you know, it's a business, and so-and-so has to do what's best for his career, sure, we want him back, but he has to do what's best for him and his family", and so on and so forth. But here Franklin is just outright saying, "Well, Holliday likes it here and wants to come back, but his agent probably won't want him to." You just don't hear that sort of candor from players, or front office types or managers or anyone else, really, and I'm frankly (pun most definitely intended), more than a little surprised to hear a player saying the exact same thing most of us probably think about Scott Boras.
And finally, as to Franklin saying he didn't make a single bad pitch in that outing, I'm just going to have to stop you right there, Franky. I would love to agree with you and say yeah, those were really good pitches the Dodgers just did an outstanding job of hitting, but there's one little problem: I actually watched that game. See, those were not, by any stretch of the imagination, good pitches
Ronnie Belliard
and
Casey Blake
and
Mark Loretta
hit. The pitcher to Belliard in particular was awful, a member of that peculiar species of cutter which just refuses to do much of anything. I like to call it
the Izzy Special
.
Now, don't get me wrong, Franky; I completely understand how things like this happen. You're cruising along with the bases empty and two outs in the ninth inning. You saw off James Loney, get him to hit a weak little flare liner to left field for what should be the third out of the inning. Game over, series tied, going back to St. Louis with the home field advantage. The ball is in the air, and you exhale a little bit. Relax a little. Then all of a sudden, what should have been the game turns into an ugly error, with the ball caroming off your left fielder's, um, let's say midsection, kay? So now you have to go back to work, trying to get another out. Problem is, you already let that big breath out, and now you're maybe not quite so locked in. It's tough to get back into that mindframe, to lock back in and make pitches.
So yeah, I understand how things like this happen. There's a letdown when something so completely unexpected happens. Just own up to that, Franky. Make it about you. "Yeah, the error sort of took me out of my rhythm, threw me off my game, but I have to get back into the groove there, and I just didn't do it. I've got to make a pitch, get just one more out, and we're fine. I couldn't do that, unfortunately." But don't give me the Garrett Stephenson, I-didn't-make-a-mistake-I'm-just-a-victim-of-bad-luck excuse. It's unbecoming.
Regardless, it was a pretty great listen, and you ought to check it out if you missed it the first time around.