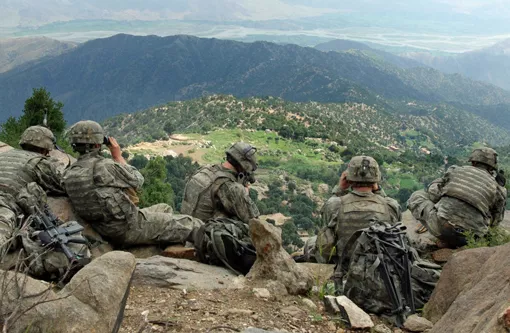 U.S. Army troops in 2006 in Kunar province, Afghanistan.
General Stanley A. McChrystal
Wall Street Journal
columnist Peggy Noonan
recently opined
how strange it is that General Stanley McChrystal, our top commander in Afghanistan, has not been asked to testify before Congress.
Writes Noonan:
Before the surge in Iraq, we had the Petraeus hearings, which were nothing if not informative, and helped form consensus. Two generations earlier, we had the Fulbright hearings on Vietnam, which were in their way the first formal, if deeply and inevitably contentious, airing of what was at stake there and what our position was.

Why are we not doing this now? Why are we treating Afghanistan almost like an afterthought, interesting and important but not as urgent a question as health care?
Fact is, a prominent Missouri congressman has been trying for months now to get McChrystal to testify before Congress.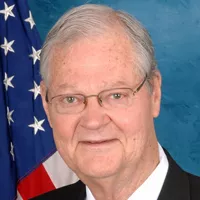 That official is
Missouri Rep. Ike Skelton
, the powerful chairman of the House Armed Services Committee. Skelton is bent on getting McChrystal to testify about what direction the nation's
eight-year-long war in Afghanistan
is taking. So far, the 77-year-old Democratic lawmaker has been fighting a pretty lonely battle.
On August 13, Skelton wrote a letter to
Defense Secretary Robert Gates
, requesting "that appropriate witnesses" appear before the commitee to discuss the ongoing war, which has claimed nearly 800 American lives. McChrystal, Skelton noted in his brief dispatch to Gates, "would be the most appropriate witness for this hearing." Skelton added that his committee would like to "host" the general next time he's in Washington.
More than two months later, Gates has not yet replied.
Asked why, Skelton told Riverfront Times yesterday: "I don't know. It's probably because Gen. McChrystal is not coming back for awhile."
In a telephone interview, Skelton, a member of Congress for 32 years, representing western Missouri's 4th District, stressed that he's not looking to take the general off the battlefield, but does think it is important to ascertain what the military's thinking is as far as strategy and operations.
In a September 22 letter to President Obama, Skelton said he favored a "properly-resourced counter-insurgency campaign" to quell the increasing violence and serious threat posed by al Qa'ida.
To that end, McChrystal, who Obama sent to oversee Afghan operations in May, is requesting 40,000 more troops, on top of the existing 64,000, to pursue a counter-insurgent strategy.
On the subject of Vice President Biden, who has emerged as a major dissenter and skeptic of increased troop levels, Skelton said:
Biden "performs a very valuable function" in providing alternative points of view. "We do need to take a good hard look at this situtation. It is matter of national security. This is the epicenter of terrorism."
As far as McChrystal request for more boots on the ground, Skelton said, "You have to give him what he needs."