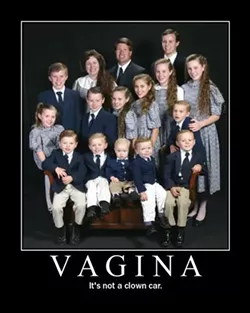 www.flickr.com/photos/skyzyx
A week ago we
crunched the numbers on Christopher Elders,
the 30 year-old Affton man who posed as a 17 year-old in order to sodomize a 14 year-old girl.
The criminal testing our math skills this time around is Lewis Lawson of East St. Louis. Lawson, 32, was sentenced to 160 months in federal prison yesterday after
he was caught with 62.5 grams
of crack in 2006.
Unlike most people convicted of his crime, Lawson will not be subject to a court-ordered fine. Instead, any money he earns pressing license plates behind bars will go toward child support for his 11 kids.
It might be funny if it wasn't kind of sad.
The BND
has more details:
Louis Lawson, 32, was sentenced to 160 months in prison. Lawson previously pleaded guilty to a charge of possession with intent to deliver cocaine base, according to A. Courtney Cox, U.S. attorney for the Southern District of Illinois.

In addition to the prison sentence, Lawson was sentenced to 10 years' supervised release and a $100 special assessment. No fine was ordered because the court found that any prison earnings should be applied toward the support of Lawson's 11 children.

In a 2006 search of Lawson's home, which he shared with his mother and brothers, police found 62.4 grams of cocaine base in the form commonly known as crack.

Court documents showed that Lawson had been selling crack for the previous year and a half.