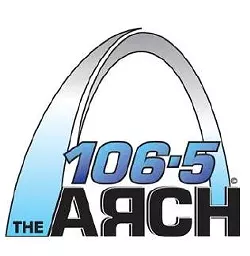 It's a record that may never again be duplicated. For at least 40 years, the most listened-to station in St. Louis has been
KMOX 1120 AM
. No longer.
Yesterday the radio ratings agency,
Arbitron
, announced the results of its July/August/September survey.
Top billing went to rock/pop station
106.5 "The Arch"
(WARH-FM) which captured 8.8 percent of listeners over the age of 12. KMOX, by comparison, garnered 7.1 percent of the market.
The findings for the summer of 2009 is the first time in more than 130 Arbitron ratings that KMOX has not been No. 1 in the St. Louis market. And the record may go back even further, according to ratings analyst Chris Huff quoted on
stlmedia.net
.
"I'm still rubbing my eyes," says Huff. "KMOX has been No. 1 in every Arbitron I have for the market, going back to Spring 1972, when it had a 27.6 share. As far as I can tell,
this ends the longest winning streak of any radio station, anywhere
."