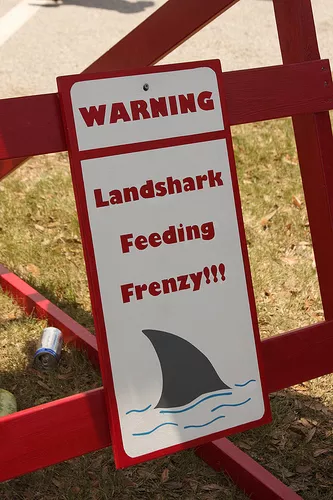 Last week
Google
sent out the first batch of 100,000 invites for their new collaboration product
Google Wave,
resulting in the most ridiculous jockeying for invites since
Joost
a couple of years back.
Twitter went crazy with otherwise self-respecting geeks begging anyone who claimed to get extra invites to please pass one along to them. Somebody even set up a Twitter account claiming to have several hundred invites to give out for anyone who followed and re-tweeted a message for more people to follow for a chance at getting an invite. (No word on if this offer was legit, but betting folks would likely lay odds that it was not.)
All hype surrounding Google Wave is enough to make one wonder about the psychology of this phenomenon. It's like a group drug frenzy -- for a drug almost no one has even tried yet. What is it? Is it about being first?
Joost
was a good example of when this happened before. Joost was the video service started by the guys who created
Skype
after they sold Skype to
Ebay
for $2.6
BILLION
dollars. It was gonna be the THE next big thing to happen to Internet video. I guess the theory was something along the lines of; "hey these guys created Skype, how could their video product not be the most amazing thing ever?"
It's not clear how success with a VOIP service was supposed to translate into an entertainment platform, but that was the hype at the time. They trickled out invites to the service that fed into the buzz, much like Google's little Wave stunt did last week. It turns out Joost was a big disappointment. And the desktop app they released was a bandwidth pig that had very little content that anyone cared about. The company that actually succeeded where Joost failed was
Hulu
and eventually Joost dropped their desktop app in favor of a Hulu-like flash based player on a website. (And Joost still hasn't lived up to its hype.)
The Joost story is a good reminder that often hype is just that. Scarcity is no indicator of quality. Don't get played by manipulative PR stunts like limited invites that play on our desires to be the first, or to be one of the cool kids to get an invite to the exclusive party.
Google Wave may well indeed end up being the greatest thing ever, but the odds against it are great. Google has a track record that is very hit and miss.
Not everything they do is a big success
. This one could well miss, but if it hits, we'll all be using it soon enough. Don't beg for invites, it's embarrassing, for all of us.