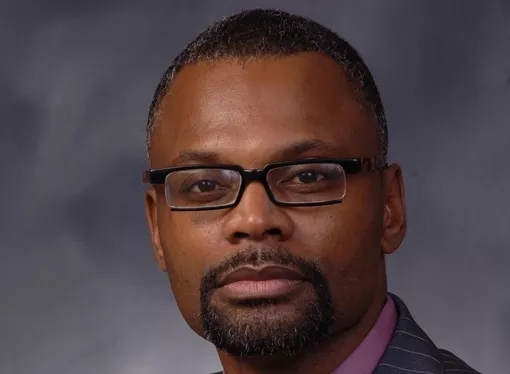 T.D. El-Amin will take the clouds off your head -- for a price.
Remember how
detailed
federal prosecutors were only a month ago when they released charging information for former state legislators
Jeff Smith and Steve Brown
?
They've done it again. The bribery charge filed against former state rep.
Talibdin "T.D." El-Amin
released by the government yesterday contains evidence collected against El-Amin, apparently via a wire or hidden video camera.
El-Amin promised to help a gas station owner in north city avoid a costly rash of citations, court summons and inspections by city agencies in exchange for cash payments totaling
$2,100
.
Keep in mind, El-Amin was a
state
official.
The gas station owner initially solicited his help because he believed his unnamed
city alderman
was having him punished with the various citations for not having made campaign contributions "and because of another incident," court documents say.
El-Amin offered to intervene, or, as he put it,
"take these clouds off [gas station owner's] head"
-- for cash money.
"They know me, they know I'm sincere, they know that I work hard, they know that I go out and I protect people, and if they think that I'm involved, if they know that I'm involved, then I think it's going to send a message...."
El-Amin said, according to to the court filing.
Apparently concerned his offices were "bugged," El-Amin then proceeded to pen his dollar demands in handwritten notes to the constituent.
In subsequent meetings, El-Amin told his constituent he would have the problems taken care of through an unnamed
"city department head."
According to the court document, El-Amin wanted to have something to offer the city official for his efforts: "
Now, what I'd like to do is be able to say, for Father's Day, here's a Grand
.... I want to be able to close this myself. I don't want you to be involved, it's all on me, so if it ever comes back, he can't say you gave me this for that."
A planned meeting between El-Amin, the city official and the gas station owner, in which cash was apparently to be exchanged, did not end up taking place because El-Amin decided to leave his constituent out of it. When the man asked, "I have to make a last payment to you, and do I need to come up with his part of the package too?" El-Amin responded,
"That stuff is really kind of very sensitive. I don't talk money, [city department head] doesn't talk money. He's a public official, just like I'm a public official."
Don't believe
Daily RFT
? Read it for yourself by clicking on the picture below or by
downloading the PDF version here
.