Who didn't watch the Emmys? Here's a recap of our weekend coverage:
The Books at the Luminary Center for the Arts
On Sunday, the Books played a sold-out show at the Luminary Center for the Arts -- "On record, the group makes mostly acoustic, ambient folksy headphone music that relies heavily upon samples discovered on used cassette and video tapes" -- writes Ryan Wasoba. So how did that translate to a live setting? Wasoba has the
review here
.
Ra Ra Riot at the Firebird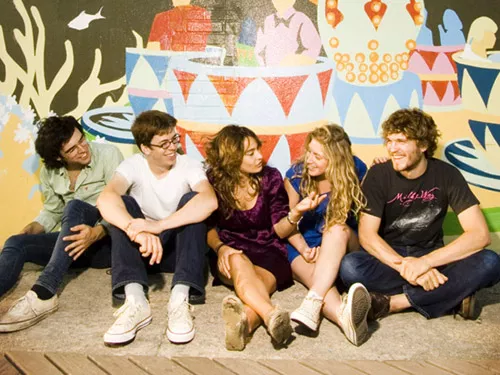 On Sunday at the Firebird, Ra Ra Riot performed with Princeton and Maps and Atlases. In the words of reviewer Katie Moulton: "The six-piece filled the packed Firebird with swirling indie gems which incited ebullient dancing about death. Lead vocalist Wes Miles' voice rang out high and clear, his oh-ohh's riding the crests of the band's lush-yet-taut arrangements." So how did the audience react? Find out in
this review of the show
.
The Atlas Sound at the 560 Music Center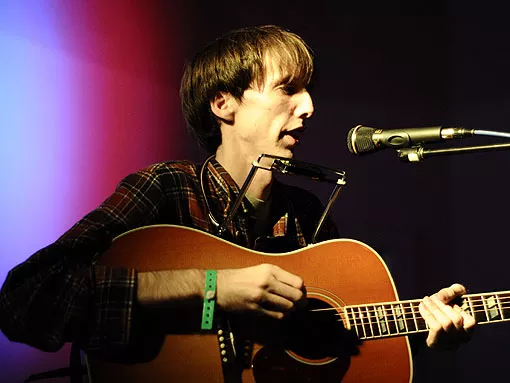 Bradford Cox of Deerhunter, performing songs from his solo project, the Atlas Sound.
The other big "Atlas" band in the indie rock scene, the Atlas Sound, the one-man acoustic project of buzzed-about Deerhunter singer Bradford Cox, performed on Saturday night at the 560 Music Center on the Washington University campus. Also on the bill were locals the Hibernauts and Chandeliers from Chicago. Egan O'Keefe was there and brought back
these photos from the gig
.
Hop in the City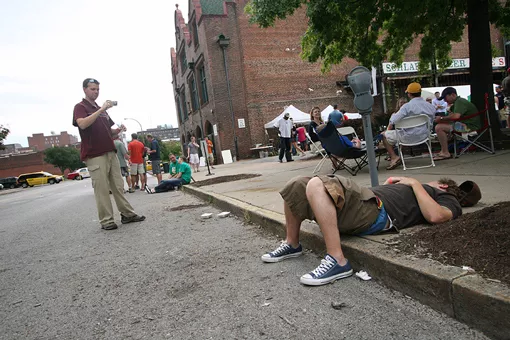 On Saturday, the St. Louis Brewing Company -- makers of Schlafly beer -- brought all of their 41 seasonal beers at once for "Hop in the City," a celebration of the seasonal beer. As the above photo shows, some people drank more than others. Photographer Nick Schnelle was there and took a mid-festival tour with Schlafly co-founder Dan Kopman.
Check out pics from Hop in the City here
.