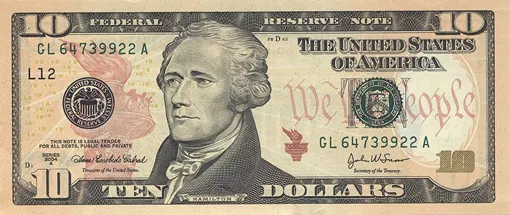 What felt like the longest week in a while is now almost over, so it's time to enjoy the weekend. Here's ten options for entertainment this weekend that won't cost you more than a Hamilton.
Maserati at the Billiken Club (Friday)
While many Explosions In The Mogwai You Black Emperor-inspired groups drum along at a glacial pace, Maserati's cinematic inventions are as propulsive as the Italian cars that share its name. Free.
Ryan Wasoba has more details here
.
The Battleship Potemkin
at Webster University (Friday)
All this talk of universal health care and socialism makes us yearn for the days of the Bolsheviks, when the workers rose up and smashed their oppressors. $5-$6.
Paul Friswold has more info here
.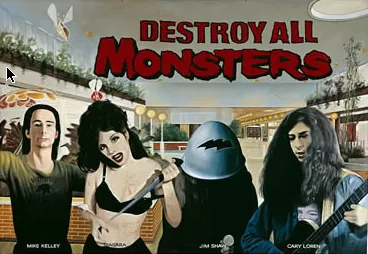 Destroy All Monsters: Hungry for Death at White Flag Projects (Saturday)
Hungry for Death
, a retrospective exhibition of Destroy All Monsters' print and audial output, celebrates the group's origin and continued existence. The show is curated by Cary Loren and James Hoff, and it opens with a free public reception from 7 to 10 p.m. Saturday, September 19, at White Flag Projects (4568 Manchester Avenue; 314-531-3442 or
www.whiteflagprojects.org
).
Hungry for Death
remains on display through Saturday, October 24; White Flag Projects is open Saturday and Wednesday. Free.
Paul Friswold has more details here
.
Chance Aesthetics at Mildred Lane Kemper Art Museum (Friday)
What happens on canvas may not be what was intended to happen. The artist is a conduit channeling the creative impulse, sure, but mistakes happen. And many artists will tell you that a key element of making something is recognizing when an accident yields better results than the initial concept ever would. So the question becomes: Can you make an accident happen? Free.
Paul Friswold has the rest of the story here
.
Grove Fest on Manchester between Sarah and Boyle (Saturday)
From 4 p.m. to 10 p.m., Saturday, local musicians, DJ's, artists, roller girls, zombie-hunters, freaks and food-lovers will gather on Manchester for the fourth-annual Grove Fest, a street party in this central-city neighborhood. Here's the
Grove Fest flier
, posted this week in
A to Z
. Admission is Free. For more info, visit
http://www.grovefest.org
.
Great Forest Park Balloon Race (Saturday)
Hot-air balloons! Forest Park! The big Energizer Bunny! You know the drill here. This event is a St. Louis tradition. But why not this year, stop in one of the Central West End's drinking establishments and tie one on before you head over to Forest Park for the festivities? It could make things interesting, because to the outsider, this event is the same. Every. Single. Year. Since this event is free, you'll have plenty of money to spend on a few cocktails. Just don't try to hop in one of those wicker baskets. They're attached to balloons.
More details here
.
Italian Fest in Collinsville (Friday-Saturday)
Italian culture has really given us a lot to celebrate - good food, good wine,
Goodfellas
. Whether you can proudly call yourself a
paisano
or just wish you were one, head to downtown Collinsville, Illinois (200 Main Street;
www.italianfest.net
), where the art of celebration has been perfected during the past 25 years of the annual Italian Fest. Free.
Courtney Schilling has more info here
.

The Books at Luminary Center for the Arts (Sunday)

For the past ten years, the Books - a.k.a. the duo of guitarist/singer Nick Zammuto and cellist Paul de Zong -- has created sonic tapestries based around unmarked cassette tapes which it salvaged from Salvation Army bins. The pair matches these spoken-word snippets and original lyrics with acoustic instrumentation and minimal motorik rhythms, to form what amounts to melodic electro-folk music. It's been four years since the Books' last full-length,
Lost and Safe
, although a forthcoming LP is reportedly based around old hypnotherapy tapes -- an intriguing concept, although the pair doesn't need help crafting hypnotic, entrancing music. $7.
Christian Schaeffer has more details here
.
Craft Alliance Grand Birthday Bash at Craft Alliance Grand Center (Sunday)
What happens when several arts groups get together? Is the cacophony of culture so loud that the individual voices are drowned out? Or is each troupe stronger for proximity? In other words, when groups are housed under the same roof, do they vibe off of one another, improving creativity and collaboration? The short answer is yes, arts organizations are definitely more robust when they operate less like islands and more like a community. For proof pay a visit to the Kranzberg Arts Center (501 North Grand Boulevard) as it celebrates its first anniversary. This rehabbed structure in Grand Center is home to Craft Alliance and several theater groups, including Muddy Waters, HotCity and Upstream, and they all are getting together for a
Grand Birthday Bash
, happening from 1 to 4 p.m. To help them celebrate, adults and kids can throw clay on a potter's wheel, tour Craft Alliance's gallery, design a piece of enamel jewelry ($5 to $10) and more. Admission to the bash is free.
Alison Sieloff has more details here
.
50-cent Stag Night at Atomic Cowboy (Sunday)
After 11 p.m. at this
Manchester restaurant-and-bar
, the worst beer one can buy -- according to some -- is available two-fer a buck. After salsa night wraps up inside, DJ Trashley's "Sound Barrier" starts up outside, with '70s and '80s proto-punk, rock 'n' roll and garage records playing until the bar closes at around 3 a.m. The phrase "50-cent Stag night" may sound like the beginning of a story that doesn't bear repeating while family members are around, but it's a cheap way to end the weekend.
More details here
.