The future of the editorial cartoon in St. Louis looked bleak a few years back when the
Post-Dispatch
's longtime cartoonist,
John Sherffius,
resigned in a huff
following his publisher's demands that his drawings be less political (ie. nicer to Republicans).
Thankfully -- miraculously, perhaps -- Sherffius replacement at the St. Louis daily is just as good and perhaps even better than his predecessor. Week after week, the editorial cartoons of
R.J. Matson
are often best damn read (or is it see?) in the daily paper.
Yesterday's cartoon
(above) was no exception in the way it skewered his own newspaper and its
notoriously racist online commenters
while at the same time paying homage to another great editorial cartoonist from the
New Yorker
.
Here's the iconic Peter Steiner cartoon published July 5, 1993, in the
New Yorker
on which Matson based his musings yesterday.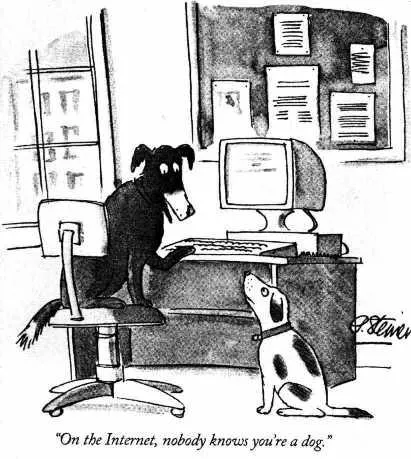 Matson's cartoon was in reaction to the beating on a Belleville school bus that garnered
more than 800 comments
on the
Post-Dispatch
website.